What's Hot in Science- Top papers from September
Comparative dosimetry of volumetric modulated arc therapy and limited-angle static intensity-modulated radiation therapy for early-stage larynx cancer. Adam C Riegel, Jeffrey Antone and David L Schwartz The objective was to compare relative carotid and normal tissue sparing using volumetric-modulated arc therapy (VMAT) or intensity-modulated radiation therapy (IMRT) for early-stage larynx...
Neuroscience Report: Suggested Reading
Want a PDF of the report. Download it here. Who should read the report: This report is intended for anyone interested in advancements in neuroscience, and anyone attending Neuroscience 2012, the Society for Neuroscience's annual conference.   About this report: This report highlights 11 papers that represent some of the latest discoveries in the field of neuroscience. Further, each paper is...
Pubget Paper Popularity Report: Top read papers...
Most popular papers may indicate shift in scientific research to social issues such as weight control, gender differences and ADHD  What we found: Socially important issues (think any science headline news) are well represented among the most popular papers. These commonly discussed issues, like weight loss, stress, gender differences and ADHD, were all counted among the most popular...
Standing in the footprints of giants
via EPOD As NASA's Goddard Space Flight Center looks to the stars, dinosaur tracker (how cool does that job sound) Ray Stanford and JHU expert David Weishampel  discovered and confirmed (respectively) an intact footprint of a Nodosaur, which roamed the earth about 110 million years ago.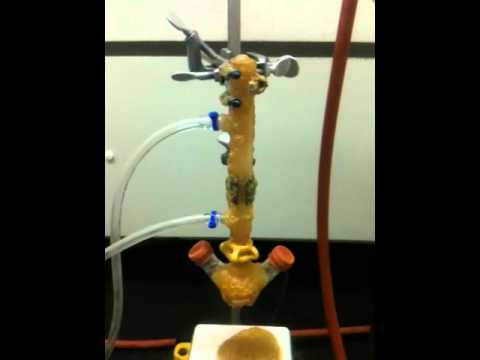 1 tag
Researchers: Sound familiar?... →
3 tags
Icebergs, Fe, Greenland, Antartica and satellites
A stunningly powerful photo captured by NASA's Terra satellite (via National Geographic) shows an approximately 50 mile iceberg breaking from Greenland. Icebergs breaking and melting has been scientifically documented for a while now. But did you know that studies have also documented that these free-drifting icebergs can be- at least in southern waters- a source of Iron. Intrigued? Check...
What's Hot in Science- May Popular Papers
Want to know what the global science community is reading? We sifted through millions of papers viewed in Pubget to share with you the top read papers of the month (according the Pubget users).   1. Asynchrony of mother-infant hypothalamic-pituitary-adrenal axis activity following extinction of infant crying responses induced during the transition to sleep. Wendy Middlemiss, Douglas A Granger…...
11 tags
Tree Trunks Found With Mastodon Remains
headlines an article in the December 1902 edition of Science. We here at Pubget pride ourselves with providing the freshest scientific articles and ensuring that you can easily access the articles your institution has subscriptions to but did you know that you can view PDFs of articles from the past two centuries. Take a look at what your library has to offer by searching a specific year or...
7 tags
Introducing the New Librarian Portal
Pubget is excited to debut our newest version of the Librarian Portal including OCLC WorldCat knowledge base participants. With this update, managing your library's data is even easier. Here are some new features coming to the portal: A new design with a cleaner navigation We've consolidated the login management pages into one easy to read page. Get live updates of your...
6 tags
11 tags
The Science of a Traffic Ticket
sayouistiti: Attention physicists, you can use math to help defend yourself in court: After receiving a $400 ticket for allegedly running a stop sign, Dmitri Krioukov invoked the laws of physics to fight the charge. The University of California, San Diego physicist drafted a four-page paper in his defense, arguing that the police officer mistakenly thought he ran a stop sign due to a unique...
4 tags
Spotted at MIT
Be on the look out Boston-area schools, QR codes to download Pubget's new and improved iPad app will be hitting your campus soon. Just like on Pubget.com, you can quickly search through and instantly access your library's subscriptions and now take them on the go with your iPad! Wait a minute, why wait? You're already on the computer! Click here to get the app now.
3 tags
Getting more out of GitHub with Pubget's Chrome...
At Pubget we host our code base on GitHub because of its simplicity, reliability, and great web interface. The extent to which we depend on GitHub is far more than as a convenience, but as the backbone of our engineering team. Consequently, when GitHub doesn't have all of the features we need to do our work as efficiently as possible, it's not just an annoyance, but a source of friction for the...
Pubget's Automated Builds
As a small team, we don't have the luxury of dedicated release engineers and thus need to automate our build as much as possible. To do this we use git branches, CruiseControl.rb and some nifty shell scripts to keep new code flowing. Coupled with the automation, we also have a weekly build master rotation where one member of the dev team shields the rest from tracking down build failures....
Pubget Sponsors UCSF PhD Movie Series
We here at Pubget know how much serious work is involved in obtaining your PhD but as we have found out humor is just as big of a process! In any case, we're pumped to be sponsoring UCSF's PhD film series this Thursday. With all the time our research friends are saving by searching on Pubget, they can afford to take a well-deserved break from some intense research. Free pizza and some...
4 tags
Ever wonder what makes it into Pubget?
Well you can read our official stance below, but here's the short of it.  As the search engine for life science PDFs, we want to index scientific works from journals that have a strong impact on the scientific community. The journals indexed publish papers which represent the advancements in science, and are the foundation of future discoveries. That's why you'll find both the...
3 tags
A view this week from dev central at Pubget and...
I don't know how many of you heard the news out of Princeton last week. And no, I'm not talking about its US News ranking (although go Tigers). I'm talking about the news that the university will ask its scientists to publish only in open access journals. The impetus was apparently to make sure faculty can send around copies of papers they publish without fear of running afoul of a publisher's...
3 tags
4 tags
4 tags
6 tags
30 million papers on your iPad
Big news! Our iPad app is now available to download from the App Store. You can get it here(for free). The app combines our streamlined paper access technology with the iPad's portability. Use the app just like pubget.com to find and save your papers. Unlike other apps on the market, you do NOT need to build a library of papers first, because it comes preloaded with 30 million science papers...
7 tags
What Is Cool?
I heard the coolest thing the other day, so cool I had to sit down.  Terry Gross was interviewing Charles Mann on NPR's Fresh Air. Mann has just written a book called "1493" about the ecological aftermath of Columbus' discovery. I'd learned a little about this in school: how Europeans introduced horses, how tomatoes come from the Americas. But I'd never heard...
The Future Is Here...
"The future is already here—-it's just not very evenly distributed." So goes the old saying by William F. Gibson, sci-fi noir visionary and author of the cult classic Neuromancer. He's right, of course. And you don't have to stray too far from Pubget to see it. I work at one of the greatest hospitals in the world, a 600-bed tertiary care center in Boston....
Say It With Pictures
A picture is worth a thousand words. At Pubget we're always talking about all the papers you can read on the site, especially if you're at an activated institution. (Being "activated" means your school or workplace works with Pubget so we can give you all your journal subscriptions.) Our focus on papers is part of how we make science faster for you. But clicking through...
5 tags
Get the Pubget Magic in Zotero
Use Zotero? You can now open any saved citation in your Zotero library as a PDF via Pubget.  First, make sure you have downloaded the latest version of Zotero. You can get it here. To learn more about Zotero, click here to go to their instructions page. Directions To open citations from your Zotero library as PDFs via Pubget, follow these quick steps: 1. Click on the Zotero icon in the...
The Singularity (and Where Pubget Fits In)
Just a quick post this time, as we're busy around the office preparing some amazing new things that we'll be unveiling this summer. Ray Kurzweil, who has two papers in Pubget, was in the news again about a month ago. He's the futurist author of books about the Singularity, the time when scientific progress happens faster than the human brain can keep up with it. At Pubget, which...
Pubget Speaking at Buying and Selling eContent...
At Pubget, we know how important scientific literature is. We even refer to it as the currency of the scientific community. Further, we like to think of ourselves as being ahead of the curve when it comes to changes in how scientific literature is accessed. If you're an avid Pubget user, you know that goal is to make it easier to find and access scientific literature (that you have legal...
2 tags
Pier Professional Partners with Pubget to Enhance...
Cambridge, MA, March 8, 2011- Pier Professional announced today that its 15 year journal article archive is now fully searchable with Pubget. Pubget makes scientific research easier by simplifying the process of finding, managing and analyzing scientific papers. Pubget's core solution, at Pubget.com, provides article-level tools making content discovery, access and copyright management much easier...
Research Through Time: Standing on the Shoulders...
A colleague and I were discussing medical statistics at the hospital the other day. A question had come up about reference intervals, the "magic numbers" for each laboratory test that define when values are too high or too low. Actually, the reference interval—-or "reference range" or "normal range"—-isn't magic at all. It's just the range that the middle 95% of healthy people fall...
Musing from the CEO: Why Fast Search is My Mission
Think your research group could get a lot done in a couple of centuries? I realize that this sounds like a ridiculous question, but that's what Pubget wants to give the world, each year. How so? We know that Pubget saves researchers time. In the short term, it gets you your papers faster. Instead of clicking from one screen to another, we get you the PDF right away. But what's the...
Bridging the Google Gap, with an App
Pubget President, Ryan Jones, recently authored an entry for the SLA Future Ready Blog's(very ambitious) program to host a new guest author each day. What's Pubget's place in the movement to end content fragmentation and streamline how information and users connect? (Ok, if you're an avid Pubget user, you might know the answer to that already.) Read on to find out, or click...
2 tags
PaperStats Available Through Reprints Desk
Have you heard about PaperStats, our content spend analysis tool? It's the only tool on the market which provides cost per view level analysis and increases the accuracy of a library's holdings, saving librarians time and optimizing budget. And now, we've partnered with Reprints Desk to distribute PaperStats to enterprise clients.  Santa Monica, Calif., January 14, 2010– Reprints...
4 tags
300!
Hi there, Pubgetters! Here's a sneak peak at our new big announcement. Pubget is growing, thanks to your help! January 6, 2010- Cambridge, MA  Pubget Inc., the search engine for life science PDFs, announced today the activation of its 300th institution. This milestone represents a substantial expansion of the service since its launch at Harvard, MIT and Massachusetts General Hospital two...
What a Year (and We're Not Done Yet)!
2010 was a big year for Pubget. We're at almost 300 institutions and there are about 20,000 researchers who use Pubget daily! That's a lot of PDFs retrieved this year! Meanwhile, the average person spends over 10 minutes per visit and views almost 4 pages per visit. So what do people think about Pubget? Here's what researchers have recently told us: 88% of researchers who have...
Search at Speed with Limits and Thesaurus!
Announcing two new search tools at Pubget to help you find exactly the papers you're looking for. 1) Drill down with our new limits feature: With the limits panel you can now filter by year, language, and the other PubMed supported limits. 2) Get every result with our new thesaurus: Pubget's thesaurus now automatically expands your query. We've now added a thesaurus of over...
5 tags
Pubget Mobile: One Click PDFs From Any Publisher
We're pleased to announce the new Pubget Mobile! No other mobile application gets you to the full text of research faster. It's a big leap forward. Why? The one-click interface, institutional sign-on and the standardized format of the PDF make Pubget Mobile different than other research apps. They let you navigate across full text publisher content with fewer clicks, and no surprises...